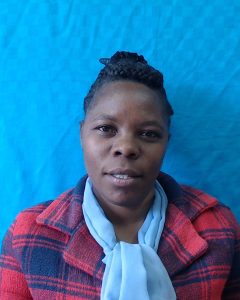 Name: Ms. Monicah Wangechi Kariuki
Qualification: Diploma
Position: Data Entry Clerk II
Department: Human Resource
Short Biography:
Ms. Monicah Wangechi Kariuki is a Data Entry Clerk II at the University of Embu (UoEm) in the Human Resource Department (Payroll Administration Section) with over 10 years' experience in Payroll Administration. Ms. Monicah previously worked at Kenyatta University, Finance Department (Payroll Section) where she gained experience on competency with spreadsheets, familiarity with Payroll Software, tax procedures, benefits and other wage deductions among others. As a Data Entry Clerk II, Ms. Monicah is detail-oriented, professional and maintain confidentiality aimed at promoting maximum effectiveness in the workplace while supporting the long-term success of the University.